Janda: Win and another turn is fine, but we have to improve the beginnings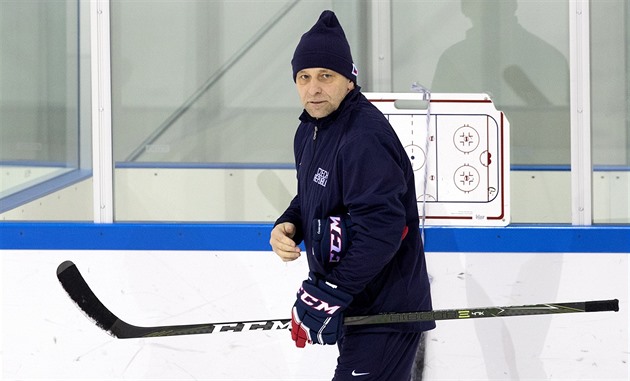 "It was a bit like Friday, again 2: 0 for France, then we started playing a bit, we gradually added goals and checked the game. The start was a little sleepy. Victory is good, we give enough goals, the team has a good spirit, but as far as the game is concerned, it is still to improve. But I would be happy, no, "Josef Jandač, the coach of the champions, said after the Saturday duel.
" It was similar in my view, but the difference was that this time special teams won their parts power and weaknesses, while on Friday they were lost, "said Jandač.
The reoffending introduction did not delight him at all, yet he stayed above the thing. "We will say it, but then the reality is different.It's just hockey, it's a sport, it can happen. It is definitely one of the things that we need to improve, "said Jandac.
Find out how the team managed to get out of the two-handed manknot again and positively. "It is a pleasant experience for us to be able to advise and do not panic. The team always helps when they can turn the game. But that does not have to be the rule, because now we are going to wait a little bit different resistance and rivals of another level, there would be no need for it, "warned Jandač overlooking the Pardubice Carlson Hockey Games and the Swedish Games.
a two-day turnaround for the national team because he managed to defend a 3-minute weak after the play of Adam Musil, who was in the middle of the course, with Nicolase Besche.Hard, but it seemed to be pure. Still, the judges were shown in cabins with a penalty for five minutes and the end of the match.
"It started to sparkle. And honestly, I saw the hit just one repeat from our video and it's hard to tell if it was a foul or not. Whether it was on my head, I do not know…The French started to do it differently, but we accepted it. And I think that even due to their lack of discipline, at the end of a third we have given the goal, "reminded Jandač.
The whole situation affected the match in that the attacker resigned but defended them and played five beacons, while we still had 11 strikers in the game, "added Jandač.