MONDAY: Vrba deserves other treatment, fans of another Vrba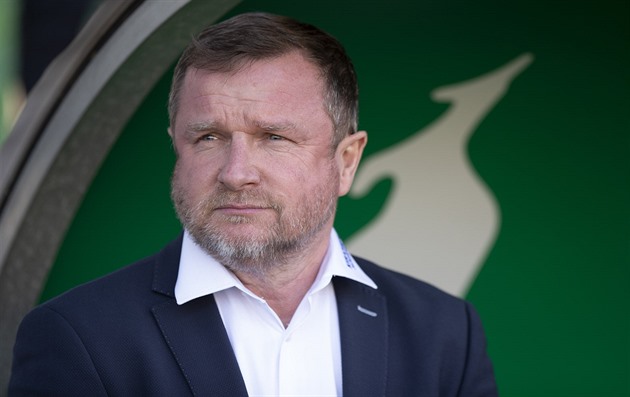 I would like to emphasize this: Great performances, kangaroos!
The form of the overwhelming majority of Pilsen players is inadequate, but give the league a sultan, that is an example of quality. Big victory.
However, Bohemka has a problem to score a goal one, let alone two. Now the jerk of the kangaroos broke off the chain and once again verified that the way they traveled under coach Martin Hašek is clearly correct. It's not just a dueling football, it's mostly a combination.Players like Reiter or Tetteh are extremely interesting for the league.
It is not easy to take such a debacle (especially when there are millions from the Champions League), so Vrba was once again auspicious at the press conference.
Can you say that the profits of the title are now in jeopardy?
"That's yours. You can do it better without us, so write down what you want. "
Which, we journalists will certainly appreciate, but the fans are interested mainly in the opinion of the coach, and he usually learns through journalists when we take in it's a fan group that does not have internet, so there's no social networking, so do not even read this Ponderier like my dad, for example.
I know it's hard to change the character traits, but the fans deserve a little more.Football is for people, is not it?
In Pilsen it will be alive now. But Vrba is not at risk, it's the title that Viktorka really has to manage. I can not imagine it happening. And I can not even imagine that Vrba had to say goodbye from the first place or after the title as his successors / predecessors Koubek, Krejčí or Pivarník.
Vrba is another category. And for the super job he did in Pilsen he deserves another treatment. But now it has to figure out how out of the crisis quickly out.
The second Slavia has scored an important prize in Brno that Tecl joker hit. When, after a great autumn in Jablonec, he returned from hosting Eden, a lot of people, especially from Jablonec, regretted that one of the best strikers in the league would become only a substitute and the form would be gone.Strong teams need strong substitutes, it's important to be mentally abducted, and coach Trpišovský can do it with the players. Maybe next time Tecl will be in the base.
Fan is not a criminal
football has taken pre-match registration of visiting fans whom police have photographed with a ID card as prisoners in investigative custody.
I understand that prevention is important and the security is the main thing, but this is no longer undignified. A fan is not a criminal.She is just paying for some helplessness, which fans can hardly play. Slavia, in addition to the collapse of Pilsen, have also been pleased with the losses of competitors of Liberec, Olomouc and Jablonec, which ended with a six-match winning line, but the point from the reborn Mladá Boleslav counts.
The domestic point against Jihlava can not make Sigma happy. She did not even have forty minutes of power. In the spring it's not so far from Hanáky. But panic does not have to, even jumped to third place. For the first time under coach Pavel Hapal, the sixth Sparta took over, defeating the Dukla, and as a candle on the cake, it also won the second half.
Petrželova karma
The situation at the opposite end of the table is tangling even more.If you believe in karma, you could not surprise the win of the last Ostrava in Zlín. The jarring battle of the threatened teams that exchanged coaches raised attention primarily thanks to the direct Vlastimil Petržel on the Zlín bench. It does not make sense to remind him of all his statements, some of whom were unclear about Bohumil Páník, but the truth was playground.
The league is so interesting this year and the table is inflated that the new system does not even need it next season. In this I'm a can. I do not like to play off but I'm glad to be wrong.
Nice subtle.